SwiftWall® Flex Temporary Wall System
With all the benefits of the SwiftWall Pro system, SwiftWall Flex is a reusable
modular panel system with adjustable height to fit varying ceiling heights.
Adjustable height – no cutting required
Up to 2.75 ft of adjustment on all standard height panels (4, 8, 10, 12, 16 ft high by 4 ft wide)
Highest value offering in the adjustable barrier market
Superior finished wall appearance – framework concealed within finished surface
Available in ASTM E-84 Class A and C fire rating, ICRA Class V
Sliding, adjustable height top panel – use the provided Allen wrench to loosen panels, slide top panel to required height and re-tighten to secure in place
Manufactured with non-hygroscopic materials that do not absorb or retain moisture
Installs 5x faster than studs and drywall
Highly durable, stronger than drywall
Easily install and remove graphics
Quickly reconfigured, reusable, sustainable, recyclable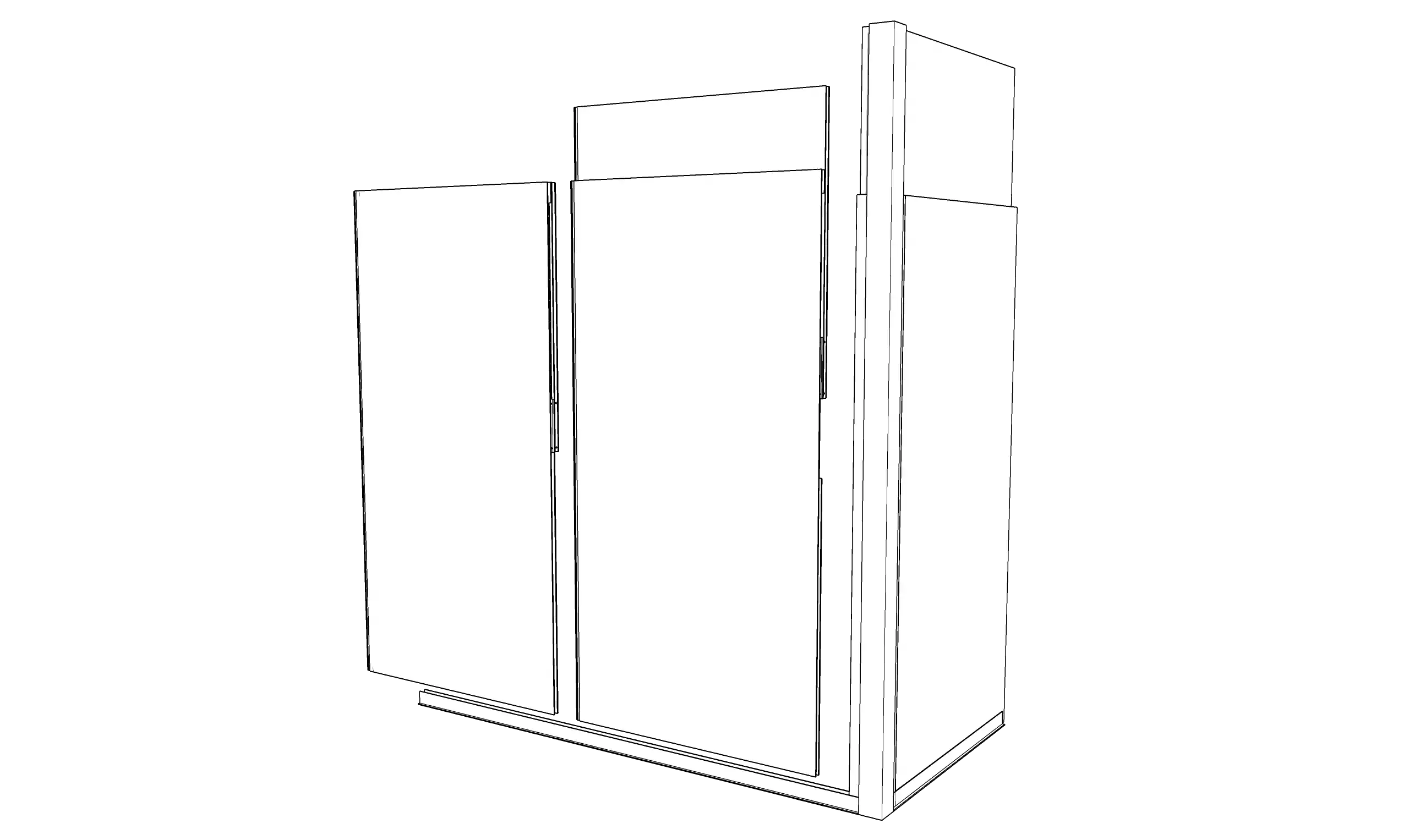 The SwiftWall Flex system consists of interlocking, adjustable height panels. Various top and floor mounting options are available, as well as optional components like doors and windows. Endless configuration options can be created for free-standing structures, wall, partitions and enclosures.
Components
Adjustable Height Wall Panel (4 ft wide x 4, 8, 10, 12, 16 ft high with up to 2.75 ft adjustment)
Pre-Assembled Door
Download SwiftWall Flex Sell Sheet
>
Frequently Asked Questions