Sustainable temporary walls
SwiftWall® is committed to sustainability in construction. We provide greener, safer and reusable solutions to transform the temporary wall and construction barrier industry.
16.1+ million pounds of waste
eliminated from landfills since 2017.
WHY SUSTAINABILITY IN CONSTRUCTION IS VITAL
Construction is essential to the economy and delivers $1.8 trillion of value annually. The industry is also responsible for 40% of the planet's carbon dioxide output and 36% of global energy use. Maximizing resources is essential to reducing this sector's environmental costs while maintaining its economic value. 
Companies that embrace sustainable solutions contribute to those goals by preventing unnecessary resource waste or consumption. Two primary ways to achieve higher sustainability include choosing reusable and recyclable materials and reducing waste.
HOW SWIFTWALL SUPPORTS SUSTAINABILITY
At SwiftWall, we demonstrate our commitment to sustainable practices in several ways.
Reusable Construction Wall Panels
What's better than recycling? Reusing.
SwiftWall provides a reusable and environmentally friendly drywall alternative. Our earliest customers report using the same SwiftWall 15 times or more. Since our systems are adaptable, you can reconfigure them into various layouts to reuse again and again.
Less Landfill Waste
An average of 12% of material waste occurs at every drywall installation and ends up in our landfills. The number jumps to 100% upon barrier removal and disposal in single-use projects. In fact, used drywall creates 1 ton of landfill waste for every 70 feet of wall.
SwiftWall eliminates this waste through durable and reusable temporary walls.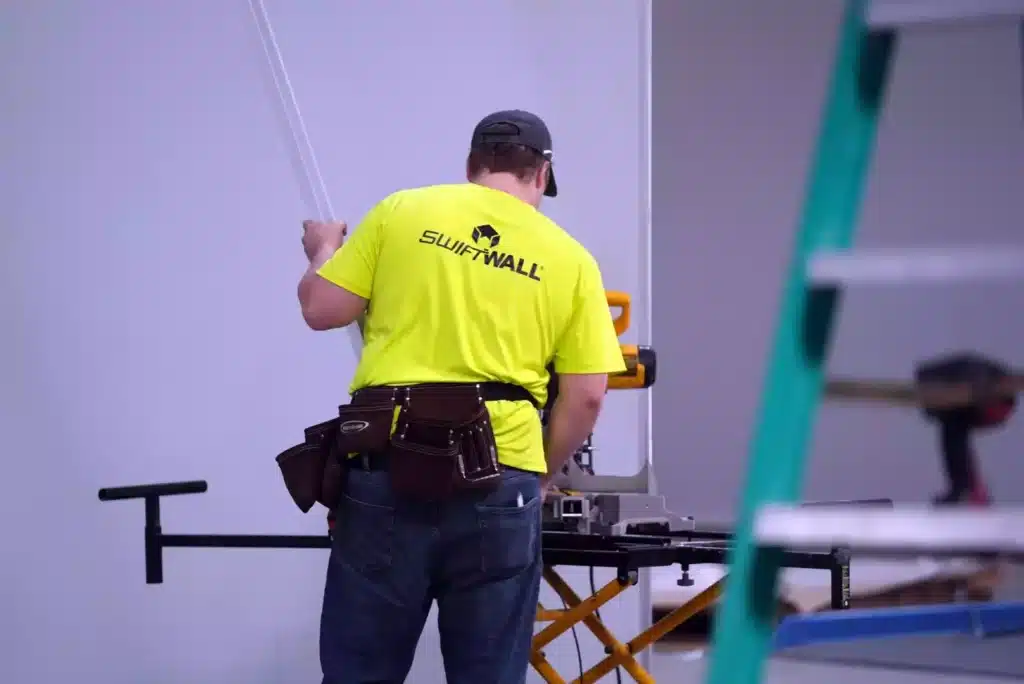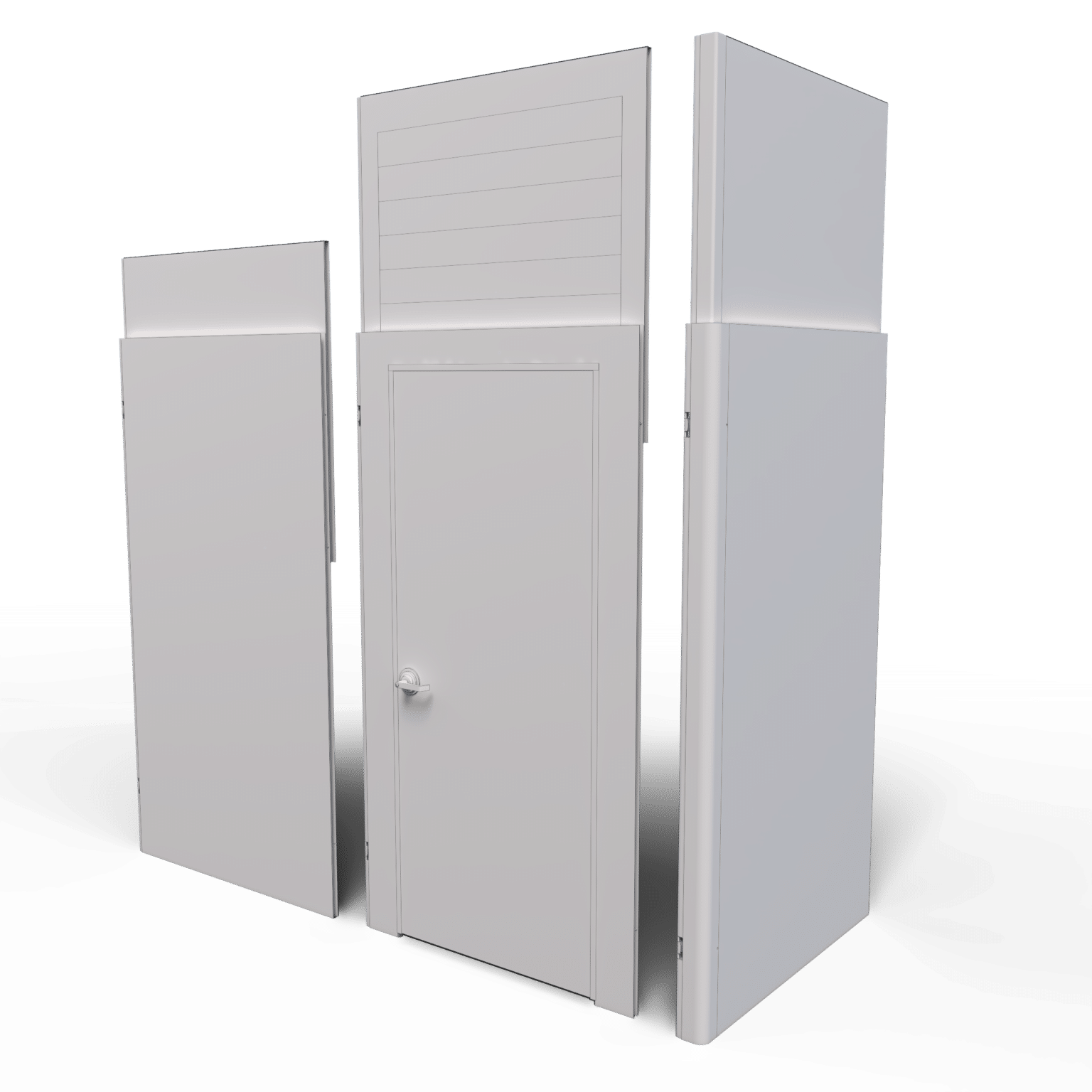 Environmentally Friendly Manufacturing
A high-quality, eco-friendly modular barricade from SwiftWall starts with greener manufacturing practices. We prefabricate our system components in a controlled factory environment. This approach helps reduce material waste and preserve on-site air quality. 
We also start with environmentally friendly materials that support a more circular life cycle. For example, our SwiftWall Max® system is 100% recyclable once it's reached the end of its service life. Customers can also return damaged or nonworking panels to us — we can reclaim and repurpose much of the material into new systems!
LEED Credits
The Leadership in Energy and Environmental Design (LEED) certification is a globally accepted measurement of sustainability in building construction and design. We've engineered SwiftWall to help architects, developers and construction professionals capture credits toward achieving certification.
Used Systems
SwiftWall often has used systems available for purchase. Investing in preowned reusable construction wall panels further contributes to waste reduction. It also helps reduce emissions generated through new panel manufacturing.
CREATE GREENER SPACE TRANSFORMATIONS WITH SWIFTWALL